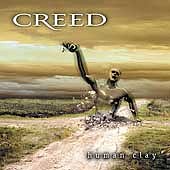 Creed "Human Clay" Full Album MP3 Songs
Rename the .gz into .mp3 and use winamp to play it. Read our help file if u need some guidelines in renaming files.
Visto - This song is stored in Visto. A new window will be opened if you click on the 'download'. Go to Files section on the left frame and then click on it to select the mp3, click on download to get the file.
---
Like this Web page? Why not tell someone about it? Click Here
---
Home |Albums |Archive | Modern Rock |Latest MP3s| Vote | Request | Sign Gbook | View Gbook | Mailing List | Contact | Help