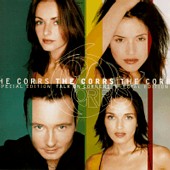 The Corrs "Talk On Corners" Full Album MP3s Free Download
Change the filename extension into mp3 and use winamp to play it. Read our help file if u need some guidelines in renaming files.
Important: IE users use right click & save target as to download while Netscape users should hold shift+left click on the link(right click & choose save link as)to download mp3s.

Comment: Cool album! A must get ! All songs are catchy and nice. I love listening to it over & over again. Recommended tracks are "Only When I Sleep", "Dreams", "What Can I do", "So Young" & "Runaway".
By fmonline



Home |Albums |Archive | Modern Rock |Latest MP3s| Vote | Request | Sign Gbook | View Gbook | Mailing List | Contact | Help